7 tags
Bridesmaid Gifts!
Sisters…best friends…how do you say "thank you" for standing up for you on your big day and all of their efforts to help make this special time in your life so meaningful? Since they have expended valuable time and money on your behalf, it is incumbent upon you to find a personal way to show your appreciation. It doesn't need to cost a fortune or create more inconvenience. Just plan a simple...
6 tags
Creativity > $
Small wedding budget got you down? Think outside the box! Just because you can't afford to host your reception in a castle doesn't mean it can't still be the storybook wedding of your dreams. Lauren and DJ did just that…for under $5,000! (Check out their Featured Capsule Gallery to see all the details.) This romantically rustic barn setting in rural Alabama provided the perfect backdrop for an...
4 tags
Blushing Bride or Bridezilla?
Congratulations on your engagement! There are so many plans to make before you walk down the aisle on the day you have dreamed about since you were a little girl. You are determined to create the perfect wedding…careful…there is a fine line between "organized bride" and "bridezilla"! Avoid the three major pitfalls that can turn the happiest time of your life into tension-filled disaster.   There...
4 tags
Congrats to Kendra & Tom! See their wedding in our...
Destination weddings offer an ambiance ranging from incredibly personal to impersonally unnatural. Kendra and Tom's wedding album proves that even if you ask friends and family to travel to the southernmost point of the USA, creativity and individuality can make for the most romantic of experiences for the betrothed and an unforgettable weekend for all their special guests. The bride and groom...
7 tags
Wedding Hair... Dazzling or Disastrous??
Your wedding day is a few months away, the gown of your dreams is ordered and now you are wondering what to do with your hair on the biggest day of your life. Remember those prom pictures with the fussy updo that made you look like your mom…or the not-so-classy photos of you as the maid of honor at your best friend's reception, when you wore your hair down in long, soft curls that turned to...
4 tags
Wedding Music
The ceremony, venue, flowers and cuisine are the heart of your wedding…but the music is its soul. Make it personal, make it ROCK, make it yours! With so many options available, between a throw-back Motown band or hit-mixing DJ, choosing the sound is one of your most important wedding decisions and should be at the top of your to-do list. Although the average budget trend is 50% on catering and...
6 tags
Invite All of Your Friends!
Ideally, you want to select your wedding venue after you have discussed your guest list and financial parameters with all the appropriate parties involved in the planning. Everyone envisions the special people in their lives that they expect will be in attendance to celebrate the big event, yet it is inevitable that lines will be drawn and difficult decisions will have to be made. In order to make...
3 tags
Wedding Stress??
    So you are engaged…on top of all the things you were juggling, now you have a wedding to plan and finance! Your anxiety levels will definitely rise during this "happy time" and it is imperative that you make space in your day to balance the new pressure with moments of "you time". Whether it's yoga, reading a good book or quiet moments spent in meditation, schedule calendar time for your peace...
4 tags
TheKnot.com in paperback…a $12.95 investment will...
So he popped the question! Now what? With so many decisions to make, friends and family to contact, the bride can be overwhelmed with the how, when and where to initiate planning the most memorable day of her life. Following their great online planning success by offering comprehensive wedding planning advice and ideas, TheKnot.com has now made their invaluable checklists, timelines and tools...
5 tags
Jerseymaid
Preceded by a parade of the beautiful sisters that have stood beside her through life's journey, the glowing bride will float down the aisle in her stunning gown, personally selected to make her feel like the radiant princess she undoubtedly will be on her wedding day. She has spent hours, searching for the perfect dress to flatter her shape, convey her fashion savvy and insure the illusory image...
3 tags
The Anti-Wedding Invite Trend
Normally, you would find out that you weren't invited to a wedding by simply not receiving a save-the-date or an invitation.  You would come to your own conclusions about why you weren't invited, whether it be budget constraints, a destination wedding, etc.  But there's a whole new wedding trend: sending an "anti-invite" to those who didn't make the cut....
4 tags
Capsule Giveaway for Martha Stewart's Wedding...
Wedding planning can become a crazy, stressful, expensive feat. But every so often, the clouds part and a ray of wedding planning hope descends upon us.  Martha Stewart, goddess of event planning, is hosting her annual Wedding Planning Party in Chicago, and we want to give YOU the chance to be a part of this amazing day. Attendees of Martha's Party are in for a day of fashion, jewelry,...
2 tags
Oscar Fashion: 5 Bridal Worthy Trends of Celebs
We all love getting together for Oscar parties, filling out sample ballots for the winning films and drinking champagne. The Oscars are not just about the films though, they are about the fashion!  Every year there are a few "love it or hate it" trends on the Red Carpet. And this year, writers in the Huffington Post Weddings section have picked out 5 trends that are a definite...
3 tags
Prequels
Getting engaged means that you will be telling "the story" of your relationship leading up to the proposal dozens of times.  There are plenty of couples for whom telling the story never gets old, especially since by the wedding day you will have perfected it down to every last detail.  But wouldn't it be lovely if you could tell the story to one person, and have them transcribe...
5 tags
The Dream(y) Couple
Some fall in love by nurturing a relationship.  Some fall in love at first sight. No matter how it happens, every couple deserves to be able to celebrate their love with the wedding of their dreams.  On this day of love, St. Valetine's Day, Día de los enamorados—however you call it—we want to congratulate the winners of The Knot Dream Wedding Contest, Andre and Sierra!  If you...
4 tags
Locally Grown Love Contest
As you go through life you realize that you can find joy and happiness by simply opening your eyes and looking around you. This month, Capsule is partnering with Locally Grown Weddings & Events to celebrate 'local love'.  This Bay Area-based company is run by a creative and sustainable wedding team with an emphasis on green business practices. On March 10th, they will host...
SAVE on Packages During the Month of
The month of February somehow has the ability to stir up a plethora of emotions within us, from love and happiness all the way to loathing cynicism.  There's no doubt that everyone has a right to feel the way they do about Valentine's Day.  All of us at Capsule obviously fall in the "Romantics" category and we want to do our part to make every couple's celebration of...
4 tags
Plan, Share, and Remember with Capsule and The...
It brings a smile to our faces every time a couple chooses us to be a part of their wedding experience. What brings us the most joy, however, is announcing our own partnerships and being able to expand the Capsule family.  Last October, our CEO Cyrus wed his beautiful fiancée Diana.  And we have more big news today!  Our relationship with TheKnot.com has become quite serious and is headed to the...
3 tags
Sweetheart Starbucks--A Perk for Your Wedding Day!
This little secret is useful for all coffee addicts, engaged couples, and really anyone who loves freebies.  It is well-known that you can obtain free Starbucks on your birthday, but did you know you can also score a free cup o' Joe on your wedding day?! There's nothing like a pick-me-up on the morning of your Big Day, not to mention a small but useful way to save a few bucks on the...
4 tags
Feeling sick on your wedding day? Tips for looking...
Being flu season and all, we at Capsule (well, the women) began thinking about what we would do if plagued with sickness on our wedding day.  It could be the flu, headache, sinus infection, allergies, what have you.  All of the above fall under the "Wedding Disaster" category.  On the day you are supposed to look and feel your absolute best, let's be honest—you have no...
6 tags
8 New Years Resolutions for Every Couple!
Sometimes it's hard to "talk the talk" AND "walk the walk" when it comes to New Years resolutions.  To mix up your motivation, set an intention for 2013 with your spouse or partner!  Resolutions-for-two can encourage you to stick to your promises and also strengthen your relationship.  Here are some ideas to rev up your resolutions and your relationships! 1....
4 tags
Wisdom Wednesday--the other kind of Present...
Forever is composed of nows. – Emily Dickinson This time of year there are a lot of things that grab our attention.  Spending time with family, possibly getting engaged, or planning your wedding will definitely sweep you up into a whirlwind. But don't forget to steal a few moments for yourself and be in the NOW! Bring in the New Year with some great vibrations!
4 tags
The Groom With a View
It is common for the groom to somewhat take the back seat in wedding planning.  Guys getting married always have opinions about the affair, but don't always share them.  Wedding planning can become easier with some wedding humor to put a smile on your face.  So check out this blog called "The Groom With a View," featuring a regular guy getting married who's not afraid to...
6 tags
Find Wonder in Wedding Planning This Holiday...
We all cherish those vacation days during December where it is completely appropriate and acceptable to relax, be lazy, and let ourselves slip into a sugar and eggnog-induced coma.  But the bride-to-be can't afford any holiday distraction from wedding planning.  Now, you don't have to ban holiday cheer to stay focused.  Instead, get creative and use the holiday season to your...
5 tags
The Wedding Food Fight
The wedding day is the couple's day no doubt, but how far should couples go to please their family and guests?  Deciding to hold the wedding on a Sunday so your Orthodox Jewish relatives can still observe Shabbat the day before, or considering whether or not to allow children to attend are some factors to take into account.  But these days nothing seems more controversial than the food.   ...
5 tags
Stress test: the newlywed holiday card
The holiday season is filled with joy and laughter, but after December 1 it's crunch time! Depending on how involved you are in the tradition, there can be a significant amount of pressure surrounding a holiday card—especially for newlyweds.  There's even a FRIENDS episode dedicated to this, where Ross freaks out when Mona wants to send a holiday card after two months of...
5 tags
Food for Thought: Relationships for a Reason, a...
As Hugh Grant says in the hall-of-fame Christmas movie Love Actually, love really is all around during the holiday season.  It is a time to appreciate the connections and relationships we hold with others.  Relationships constantly evolve.  Some bring us laughter and joy, others heartbreak—but they all touch our lives in a unique way.  This is a beautiful poem about relationships that is...
4 tags
Let's Talk Weddings: Chloe Moore, Photographer
Our featured wedding photographer this week is the beautiful Manhattan Beach resident Chloe Moore. She is making a name for herself in the Los Angeles area.  Whether you are looking for engagement photos, wedding photos, or even want her behind-the-scenes to capture your proposal, she will capture as much light and joy in your photos as she exudes herself!  Read our interview with Chloe to get to...
5 tags
Let's Talk Weddings: Interviews and Advice from...
We are excited to bring you LET'S TALK WEDDINGS, our new weekly blog series where we pick the brain of the wedding industry's best and brightest on anything and everything weddings. This week we had the privilege of connecting with LA-based wedding planner, Christina Logan. Her positive attitude and bubbly personality combined with a genuine passion to realize her client's dream...
5 tags
Wedding Couples in Need of Photography Insurance?
As all married couples and spouses-to-be know firsthand, it is important to expect the unexpected when it comes to your wedding.  A new realm of unexpected is making its way onto the wedding scene these days…who would ever think to purchase photography insurance in case of extreme photobombing occurrences?  The Huffington Post Wedding blog asked wedding photobomb victims to submit their...
6 tags
The First Pitch
Interested in proposing to the love of your life in the stadium and with the team that you love (almost as much)? We have the run-down for how to make this childhood dream a reality. Contact a pro team's Fan Services and Entertainment Division. They offer custom messaging for a spot on the jumbo-tron or scoreboard. Make sure to reserve your game as soon as possible because teams allow only...
5 tags
Roll Cigars into your Reception
Thinking about classy-ing up your wedding reception with a cigar bar? Go even classier by hiring professional cigar rollers, often referred to as tabaqueros. One of the hottest trends in the wedding market, cigar rollers add a cool, retro vibe to your reception. Cigars and live music are sure to set the tone for a suave soiree. 
4 tags
Take your Bridal Shoes to Your Final Bridal...
Alright, Ladies. Here is some news that is essential for your bridal look: You have to know what shoes you are going to style your feet with before you go for your final dress alterations. Reason being is because if you wear high heels, your dress might be short after your alterations, and if you wear flats, your dress may drag. For a perfect look, you have to have your final shoes. We want...
3 tags
A Grandmother's Final Gift
This lovely young ladies stunning dress was hand made by her grandmother. Unfortunately, her grandmother passed away 4 weeks before the wedding. We're so sorry she wasn't able to make it to the wedding, but she did an amazing job. The dress is beautiful.
5 tags
The most unlikely best man we've seen yet!
Meet Casey and Brutus. Casey loves bears. An abandoned bear cub's chances of surviving alone is slim. So Casey decided to take the cub in and raise it as his own. Over the years, the Brutus grew older And the pair became inseparable! And then Brutus was asked to be the best man! Best, Capsule
5 tags
Give people a glimpse of your capsule with our...
We've put together a nice widget for you to add onto your site! If you have set up a blog for your wedding, adding the capsule widget will be a perfect way to get your friends and family members in the capsule, as well as showing a preview of the capsule. This is what it would look like: If you need help setting one of these up, please feel free to contact us and we'll set it up for...
5 tags
Capsule's Very Own CEO Ties the Knot!
Over the weekend, Capsule's very own Cyrus Farudi married his longtime girlfriend Diana Trinks! The Capsule family wishes this couple nothing but the best. Here's a digital toast to Mr and Mrs Farudi!
4 tags
The Obamas Hit 20 Years Today!
The first couple are having their 20th anniversary today! An incredible milestone for any couple. Here's to the Obamas! Hopefully they'll actually be able to squeeze in something nice together today.
5 tags
JWoww's Long Time Boyfriend Proposes! While...
First Snooki gives birth to her little boy, and now this Jersey Shore couple is ready to walk down the aisle! And, for and incredibly exciting way to pop the question, Roger, JWoww's fiance, popped the question while the couple were falling at about 80 mph A few miles above ground. What's next for the Jersey Shore crew?!  Will Pauly D finally reunite with that one totally rad...
3 tags
Macy's is Giving Away Thousands of $$$ for Your...
We don't usually promote sweepstakes, but this one is TOO GOOD! Macy's is giving out hundreds of $100, $500, and $1,000 dollar gift cards for engaged couples! Check out the full details here, and enter the sweepstakes here.  Capsule
4 tags
Ryan Reynolds and Blake Lively tie the knot with...
Look at that beautiful stone. This young Hollywood couple recently sealed the deal Congrats to them! Capsule
9 tags
Shoes for the Groom
Here are a few great ideas for the guys who don't know what to wrap around their feet! The Plain Toe Blucher:  This shoe provides you with the classic look and feel of a classy shoe. It is the standard of good looking. Very hard to go wrong with this shoe.  The Chukka Boot:  Just like the blucher, this shoe is easy to pull off. The chukka is a very nice fit in between a blucher and...
3 tags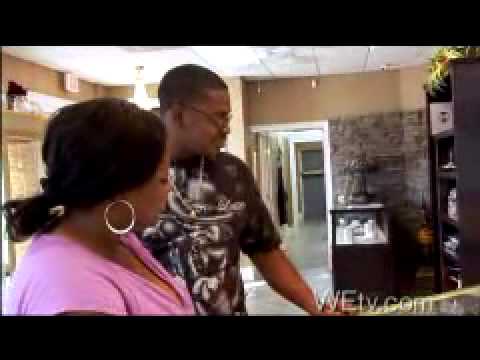 5 tags
How to keep your marriage exciting and positive
Keep things fun! It's really easy to fall into a boring routine with your partner in a marriage. With work, school, or kids on the daily agenda, there isn't much time left over for you and your partner to, well, be a couple. Do the best you can to make as much time to spend with your partner, and if you have kids, just bring them along and make memories. try new restaurants, museums,...
6 tags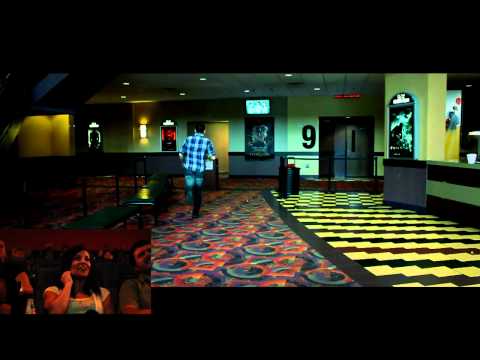 14 tags
How to have great wedding vows!
Your wedding vows will be some of the sweetest words you and your partner will ever exchange. At the end of the day, your vows should be whatever you want them to be because it's your wedding day and your relationship. But for anyone struggling with what to say, here go a few ideas! Keep it personal and honest. Don't worry about impressions or elegance, simply tell the person you...
11 tags
15 tags
8 tags
A Heartbreaking Story of Love
A man finds love after accepting eternal loneliness, only to be diagnosed with cancer shortly before the wedding.  Best of luck to this couple.  Read the full story here. Capsule
13 tags
Wedding Photo of the Day
This super cute shot was taken in Barbados! Like the looks of it? It's a great honeymoon or wedding spot. Capsule